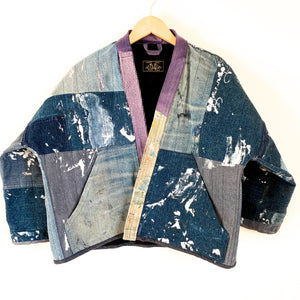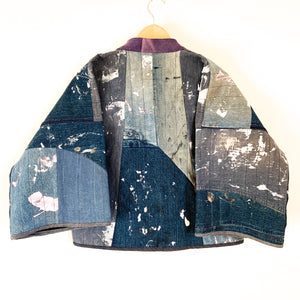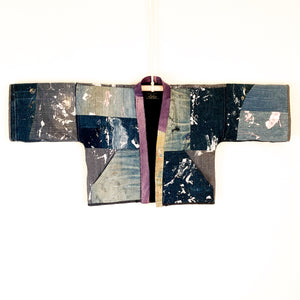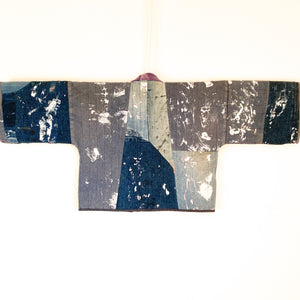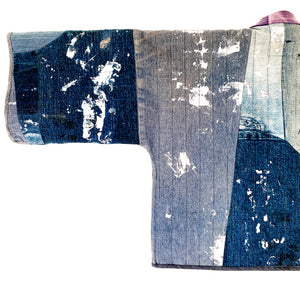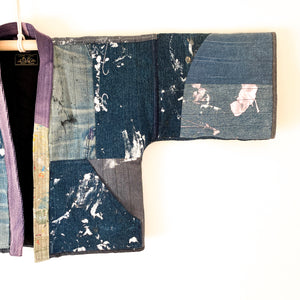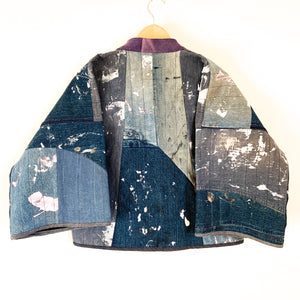 Pizza Closet Haori ka Hanten #12
One of a kind Haori ka Hanten Jacket #12
Haori is a Japanese short kimono type overcoat.
Hanten is a warm, quilted short jacket worn in cold weather.
This is either. It's both.
I lived in Japan a lifetime ago. Each of these is both a love letter and a thank you letter to the place that I called home for 10 years. 
Salvaged jeans were used to make this. Pieces were carefully selected and stitched together to make each panel of this jacket. Depending on the garments they came from, each will be sized differently and priced differently. This is a labor intensive process and is a labor of love. 
Lined

Seams in lining are open (uncovered)
No front closure. This jacket is worn open.
Model in photo is 5'3"
Measurements below