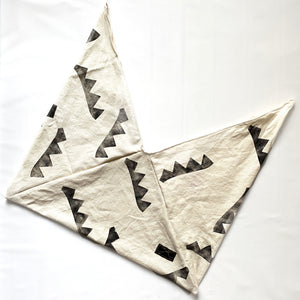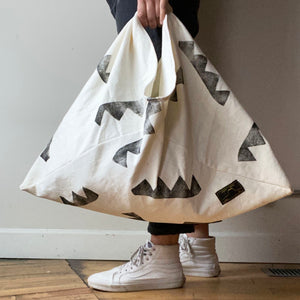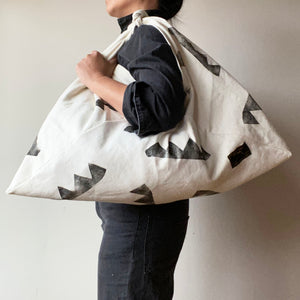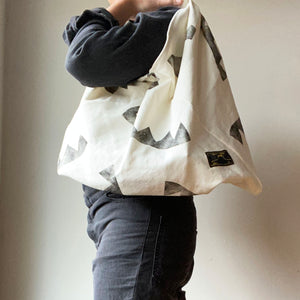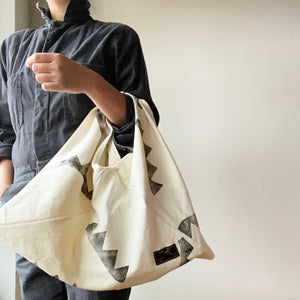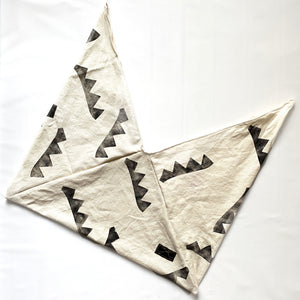 Origami Shopping Bag
Shopping Bag made from salvaged and recycled materials.
I will be restocking these as I go so materials may vary with every batch. 
This current batch was made from salvaged chenille (inner) and printed on outer.
All hand printed with fabric ink.
Handles can be tied long for over shoulder or short for carrying by hand.
Details:

 26x26
Materials:
Salvaged Cotton Chenille
Ink
Care:

Gentle Wash
Air or Machine Dry Low
Please note:
Prints may vary as each bag was printed by hand.
Fading may occur in the wash.
Made in Minneapolis, MN USA