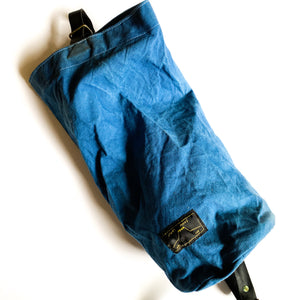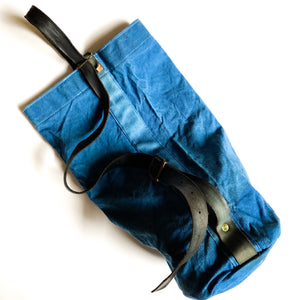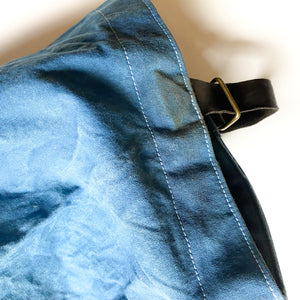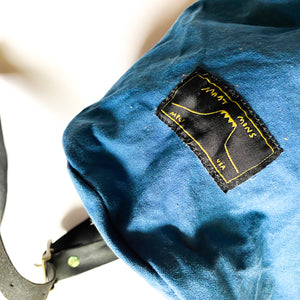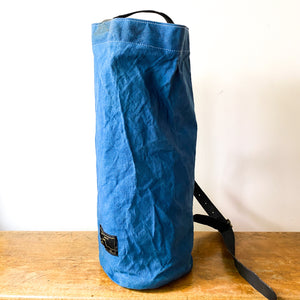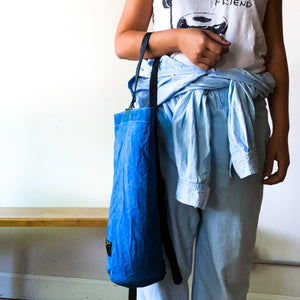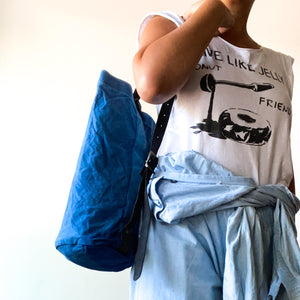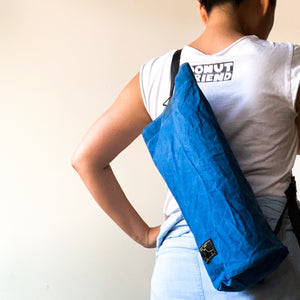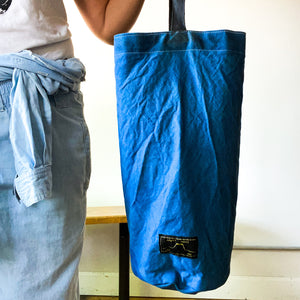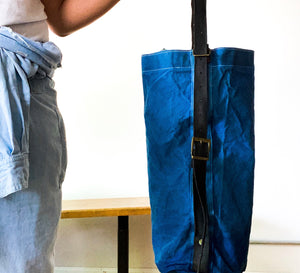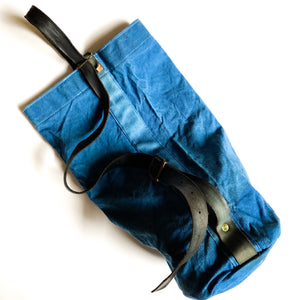 Tall Slim Tote- Indigo Fam
Indigo dyed Tall Slim Tote
Bouquets, baguettes, bugles! They should all fit in this slim tote.
Each bag is sewn and individually dyed, dried, and leather reconditioned by hand, giving each bag its own special patina
Please note that parts of the bag that appear worn occurred during the dyeing process
Product Details:
15H x 9"W (bag dimensions)
Unlined

At the last notch, strap measures 36"
Materials:
Canvas
Brass Zipper
Leather strap
Care:
Spot Clean
Please note:
BECAUSE ITEM IS DYED, SOME MIGHT RUB OFF ON LIGHT COLORED CLOTHES
Fading may occur with use
Made in Minneapolis, MN USA