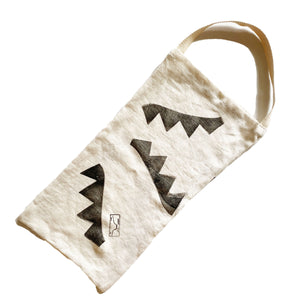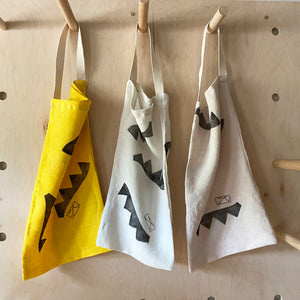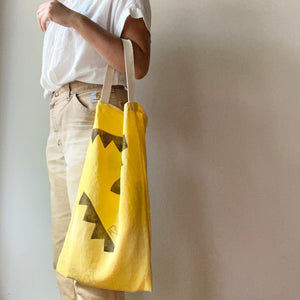 Long Light Linen Tote - LLLT
Shopping Bag made from salvaged and recycled materials.
I will be restocking these as I go so materials may vary with every batch. 
This current batch was made from salvaged linen and printed on outer.
Dyed in small batches using natural dyes
All hand printed with fabric ink.
This is a lightweight bag and should not be used to carry heavy items (laptop, rock collection, CDs to sell) Please use common sense when deciding what to carry, as it will not hold everything.

Details:

9.5 x 19 (sizes may vary slightly)

7" drop on handles. Handles are short! 
Materials:
Salvaged Cotton Linen
Ink
Natural Dyes: Turmeric or Avocado pits
Care:

Gentle Wash
Air or Machine Dry Low
Please note:
WASH WITH LIKE COLORS AS DYE MAY BLEED WITH FIRST FEW WASHES
Prints may vary as each bag was printed by hand.
Fading may occur in the wash.
Made in Minneapolis, MN USA